Rebuild your Vanpools with MagicBus
Let's get ready to ride again
Your riders, their schedule
Our vanpooling app lets riders instantly book seats and schedule upcoming rides – we match riders, drivers, and vans to create new pools with on-demand dynamic schedules
The MagicBus platform makes it easy to restart existing vanpools and build new routes. Riders can suggest and share routes to add even more riders to your pools.
We provide data and reports for program evaluation and applying for 
subsidies from NTD and local governments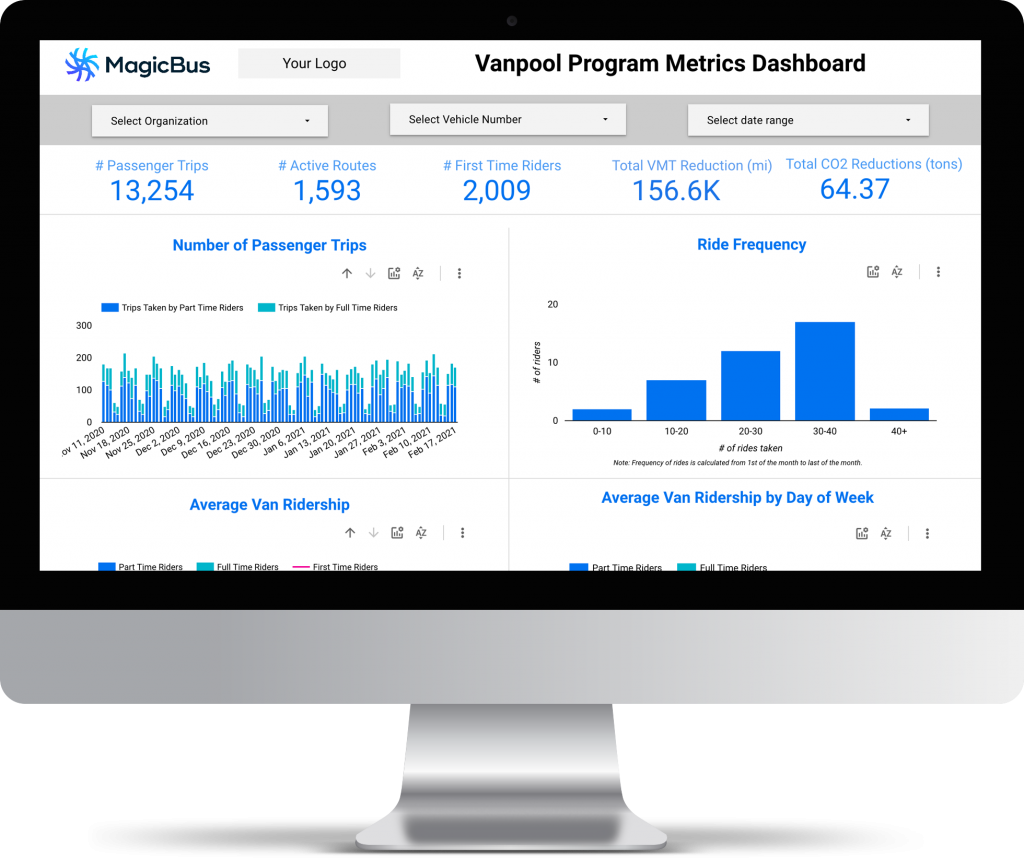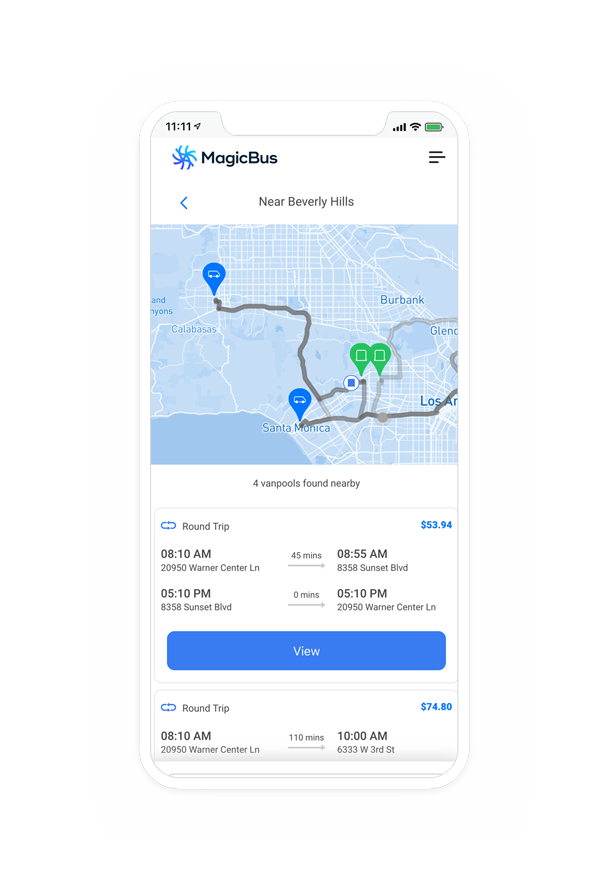 Great user experience is now the norm, not the exception. We make vanpooling simple and intuitive, and we're always updating features and designs to keep up with changing trends and customer needs
Learn more about vanpooling with MagicBus. Our technology makes it easy to get started and grow your vanpool program and help your employees get to work efficiently.