Ridership data and reports at your fingertips
We know ridership data is important to you. We provide a dashboard and customized reports for you so you always know how your program is performing.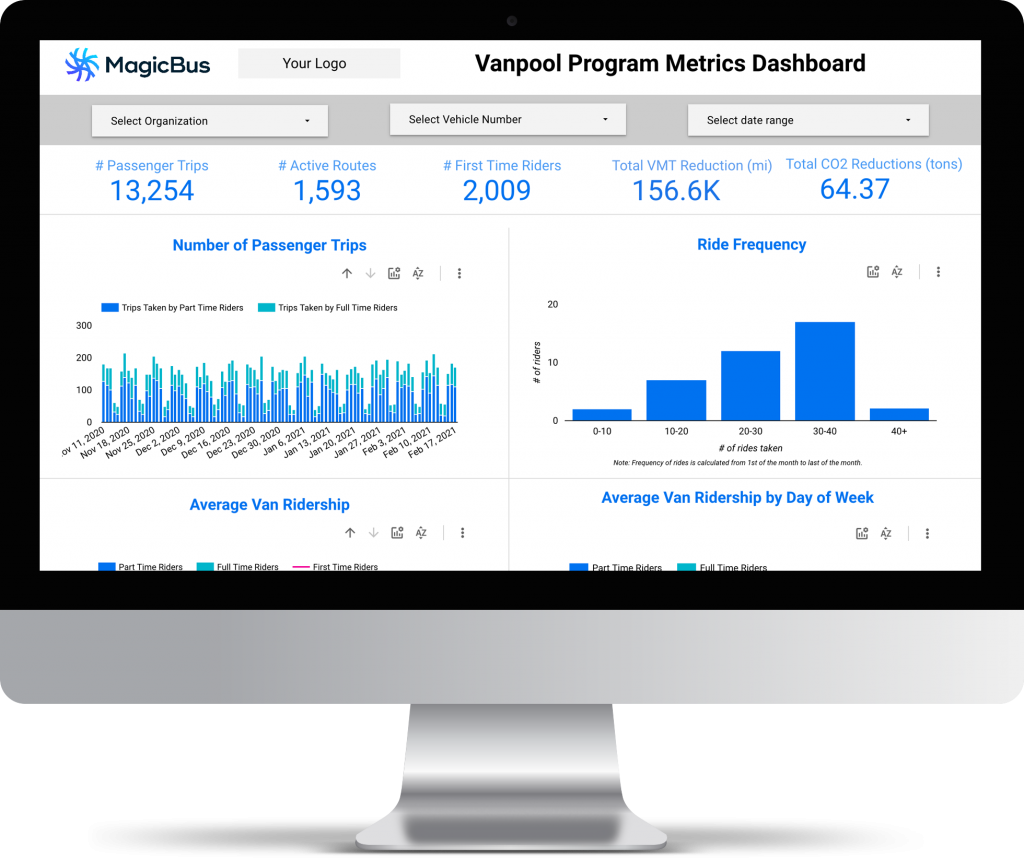 Ridership, sustainability metrics, and beyond
We value giving you the information that's most helpful for you. From daily van attendance, to monthly ridership trends, to reduction in vehicle miles traveled—we provide the KPIs that matter.
Our app automatically captures ridership information, which we use to generate data like passenger miles traveled, vehicle revenue miles, and vehicle revenue hours—all metrics required for NTD reporting.
Our Reporting Dashboard gives you valuable insights into how your vanpool program is performing. Our dashboard provides historical ridership and vehicle data to help optimize your existing routes. MagicBus can also help generate monthly reporting data for NTD reports.
Reports can be broken down by rider or vehicle to provide detailed information about each route and let you know when a vehicle is ready for scheduled maintenance. We can also help estimate carbon reduction metrics for your program.

Schedule a demo today to learn more about the MagicBus vanpool platform. Learn more about our reporting dashboard that includes ridership information, vehicle utilization metrics, scheduling trends, and more.