MagicBus will be joining the SWTA Webinar Series on March 14th – Sign Up Now!
MagicBus will be at SWTA 2023 in Aurora Colorado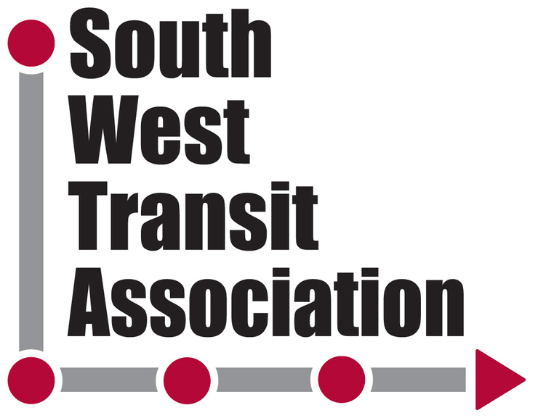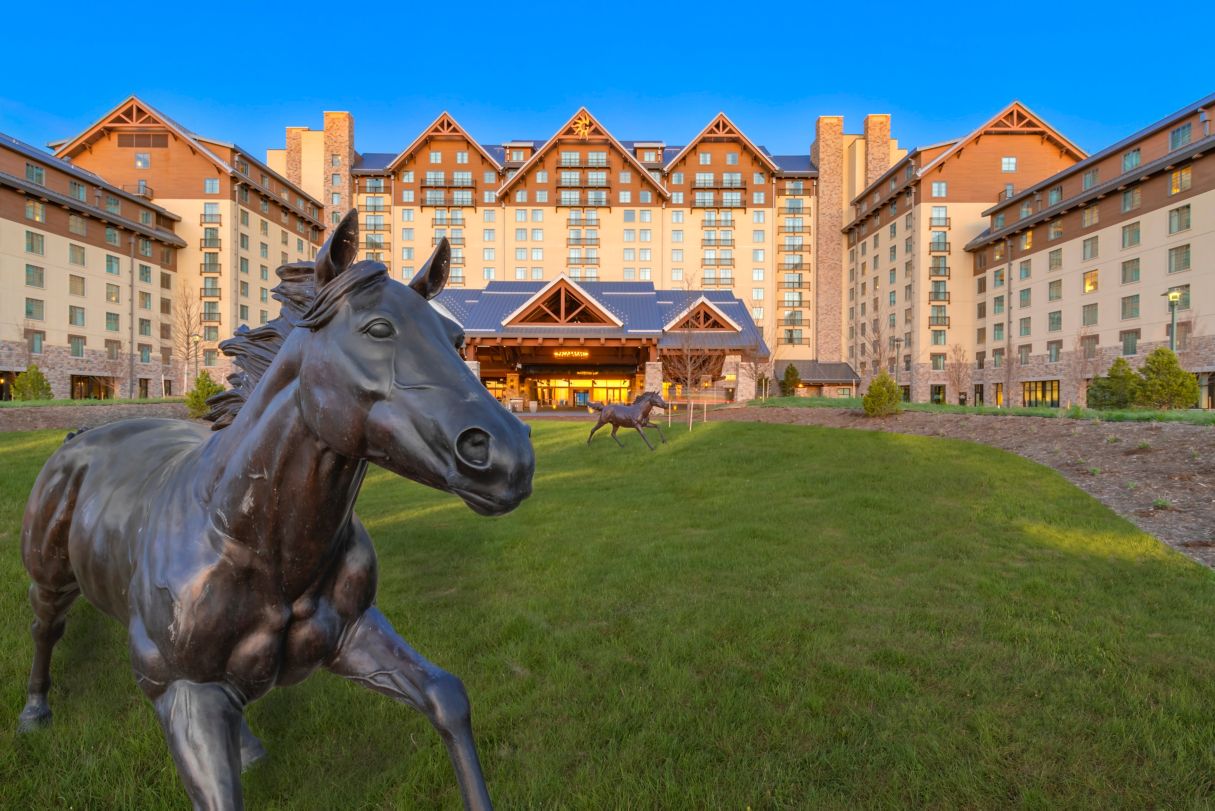 The MagicBus team will be attending the South West Transit Association (SWTA) Annual Convention and Expo in Aurora Colorado from February 22 – 25th 2023. We're looking forward to meeting with other experts in the transportation and demand management industry.
MagicBus at Booth 306
Stop by Booth 306 at the Gaylord Rockies Convention Center to learn more about MagicBus and dynamic vanpool management.
Adding and Expanding Vanpools

Learn more about adding and growing vanpools in your region and how to take advantage of tax subsidies and grants for vehicles and fares

Customized Employee Transportation

Increase transportation access for employees and companies with flexible dynamically-scheduled vanpools that respond to rider demand and hybrid work patterns

Fleet Management and Utilization

Improve management of your in-house or third party vehicle fleet with dynamic scheduling for vans and shuttles with tracking, monitoring and reporting for your vehicles and drivers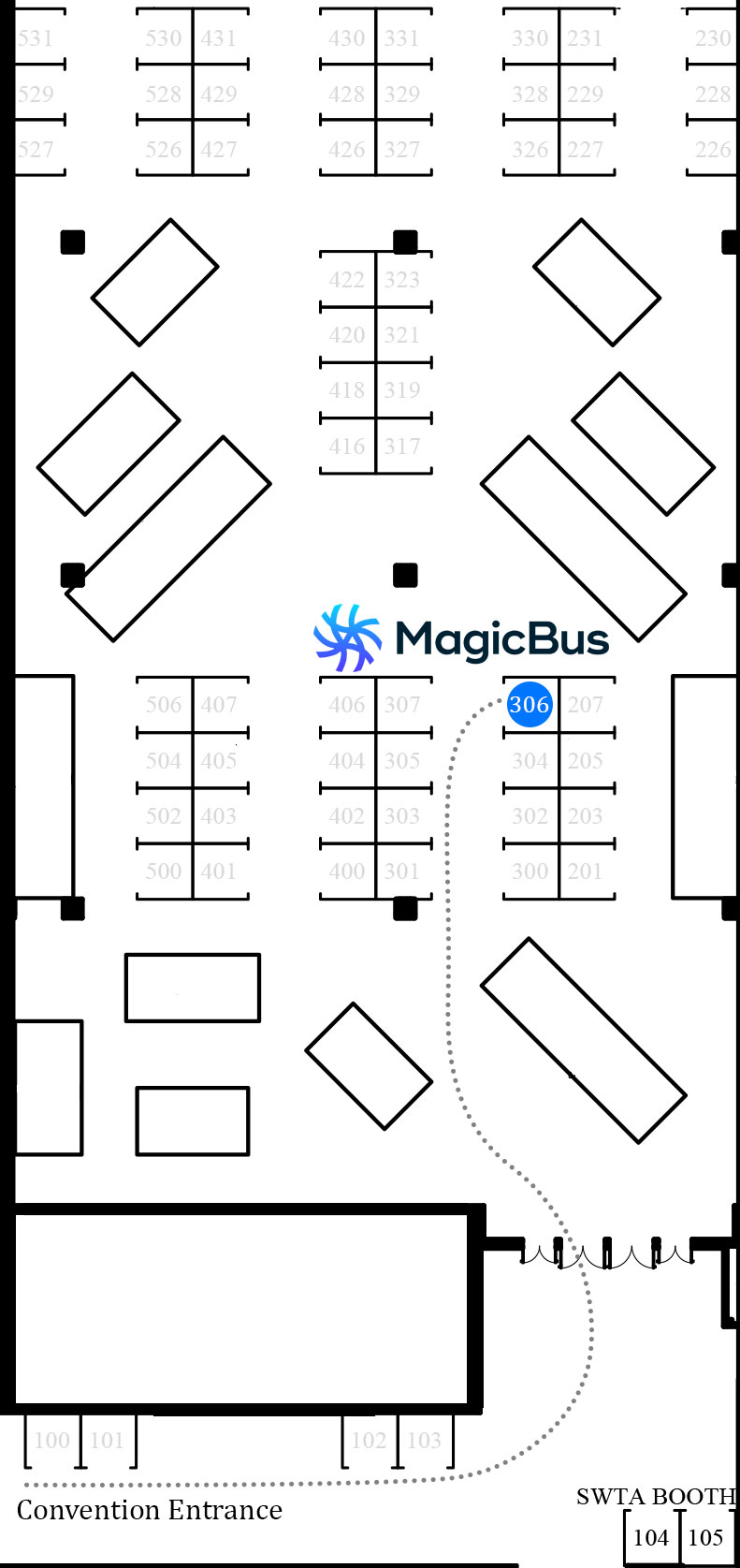 Schedule Time with the MagicBus Team
Meet with the MagicBus team in Aurora, Colorado. You can stop by the booth or schedule an exclusive meeting with MagicBus during and after the convention.
Learn more about MagicBus
MagicBus has created a dynamic vanpool and shuttle management platform that makes it easier for commuters, drivers, companies, and transit agencies to get started with vanpools and grow their program.
Our tools include route crowdsourcing, demand management, vehicle tracking and analytics, fare and subsidy management, and much more. The MagicBus team can help you design, launch, and manage a customized transportation network that fits the needs of your commuters.
Route Crowdsourcing

Route Planning and Crowdsourcing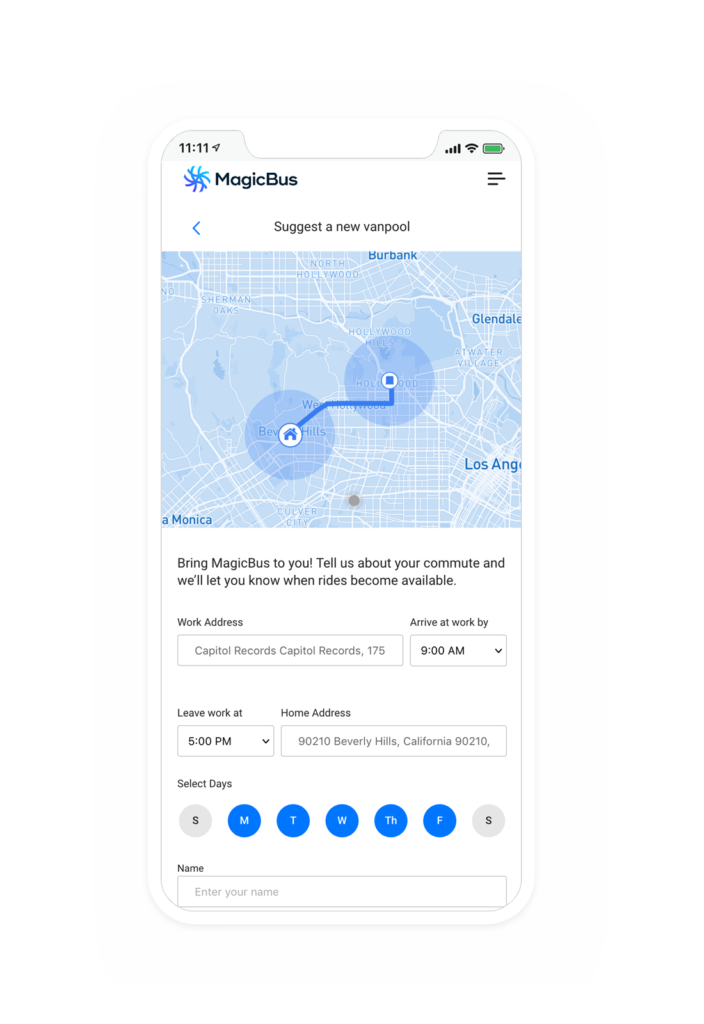 Dynamic Scheduling

Dynamic and Flexible Scheduling Options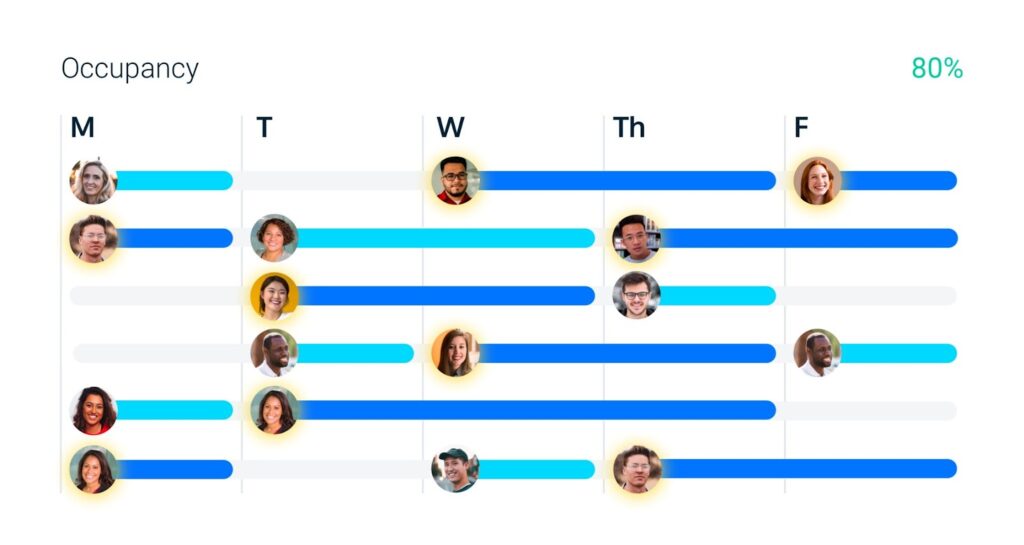 Rider-Friendly App

User-friendly App for Booking and Riding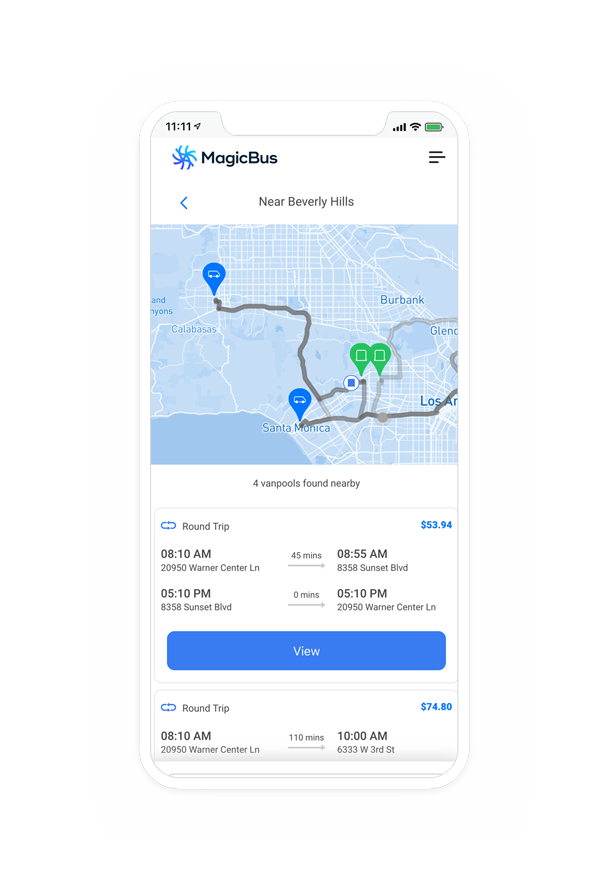 Reporting and Optimization