Get Vanpooling with MagicBus
MagicBus makes it easy to start and grow your vanpool program with automatic route crowdsourcing. Let your riders tell you where they want to go and our dynamic vanpooling platform can do the rest.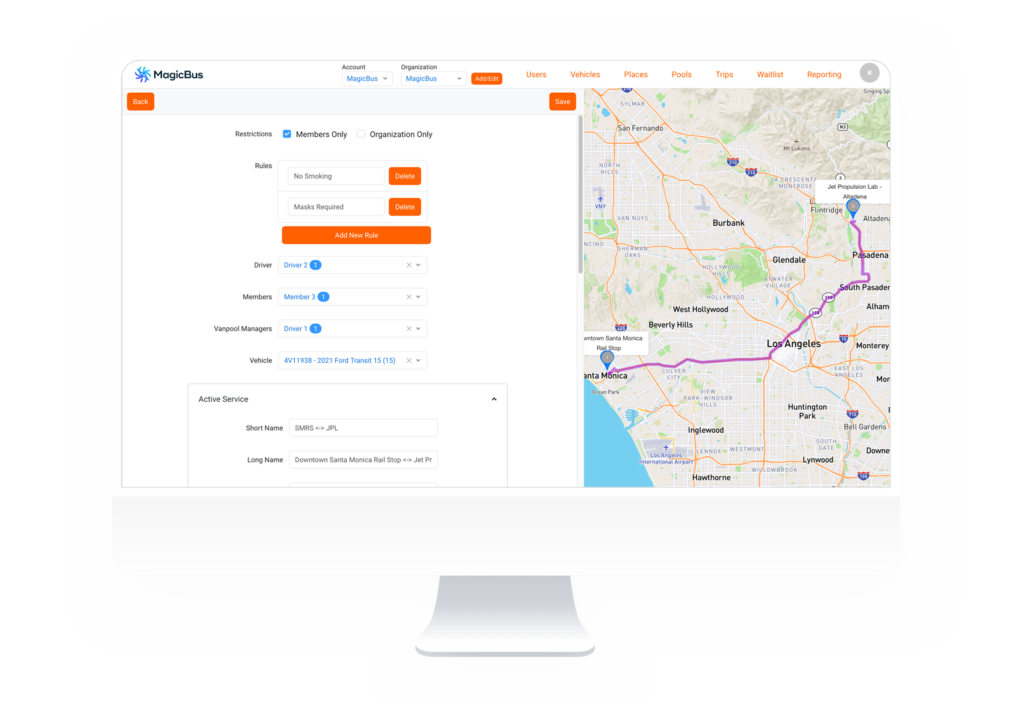 Add New Routes and Expand Existing Programs
Our vanpooling app lets your employees tell you when and where they need to commute. Riders can enter their preferred route and set their commuting schedule. MagicBus then matches riders, drivers, and vans to create new vanpool routes dynamically so your employees can start booking seats and riding right away. New routes can start running in less than 24 hours.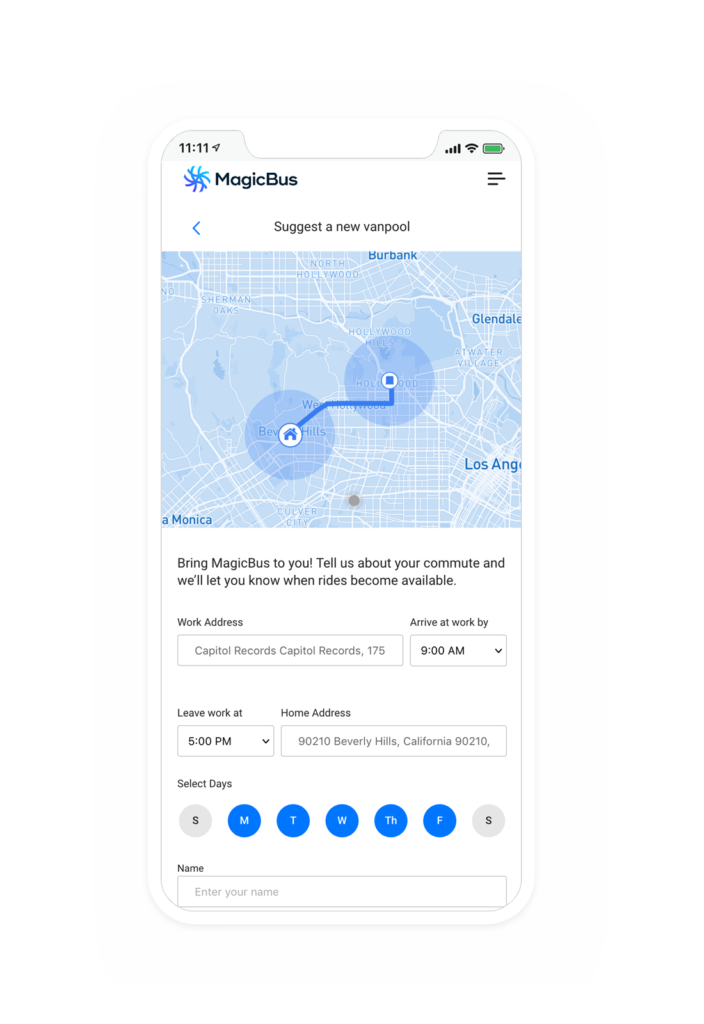 Start New Vanpooling Routes with Crowdsourcing
Flexible working and hybrid schedules can make it challenging for organizations to plan and schedule their vanpools. Route planning is easy when you use dynamic vanpools with MagicBus – just let your riders tell you where they want to go we'll handle the rest.
Riders suggest a new route with their stops and preferred arrival and departure times
MagicBus automatically creates vanpool routes when enough riders are interested
Riders start riding when a driver and van are matched to the route
Driver and Vehicle Scheduling
It's quick and easy to get vanpool routes running with driver and vehicle scheduling.  Drivers and coordinators set their upcoming schedule in the MagicRide app so vanpools can start running once enough riders have joined.
We make it easier to keep your pools running when the unexpected happens. Drivers, vehicle coordinators, and riders can easily update their schedules and substitute alternate riders and extra vans when needed. That means vehicle maintenance, driver absences, and other unforeseen circumstances don't stop your pools.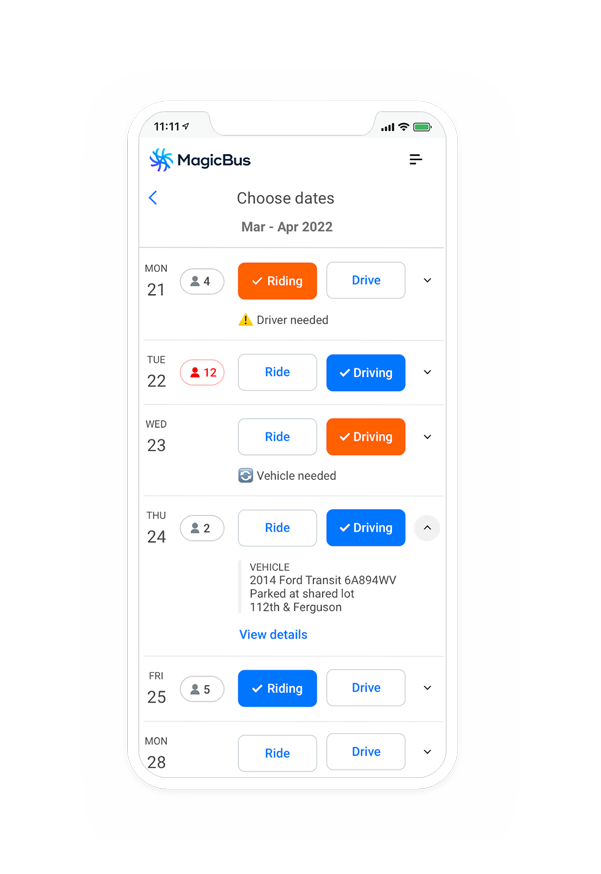 Reporting and Analysis for Growth
MagicBus gives you the data and analytics tools you need to get your vanpool program up and running while best utilizing your vanpool fleet. We can provide the insights and recommendations to plan and grow your vanpool routes while keeping vehicle utilization high. Our reporting dashboard also tracks daily ridership metrics on pools so you can tell when a van is underutilized or when more service needs to get added.
Start my Vanpool Program Today
With MagicBus you can get your vanpool program up and running in as little as 24 hours. We make it easy to invite and onboard your employees so they can start crowdsourcing and vanpooling immediately.
Here's how to get started
Schedule a demo and sign up for MagicBus
Invite employees and add available vans
Crowdsource new route ideas and start running vanpools
Dynamically run vanpools based on ridership demands

Schedule a demo today to learn more about the MagicBus platform and how we can improve your employee's commute through vanpooling. We can show you how to plan your vanpool program for hybrid work and flexible scheduling as your employees return to the office. Learn more about reducing single occupancy vehicle trips and carbon emissions when commuters share their ride on MagicBus.