Vanpooling can provide flexible employee transportation across a wide range of industries. While vanpooling has been popular with office workers looking to avoid the 9-5 commute it can also be extremely appealing for "blue collar" employees or other non-traditional professionals that aren't working in an office everyday.
Doctors, nurses, and other healthcare professionals can find themselves working several days a week with 12 hour shifts. Agricultural workers may have sporadic schedules throughout the season across multiple locations. Some factories might run multiple shifts including late night or early morning schedules.
These challenges can make it difficult for your employees to get to and from work during "off peak" hours – but vanpooling can help fill in when public transit and private vehicles can't.
Commuting Challenges for Non-Office Employees
Many office workers face common challenges when commuting to the work – traffic from other commuters, lack of parking near dense offices, and at-capacity public transit. While many of these issues still plague non-office commuters they often face additional challenges owning and maintaining a private vehicle or finding other transit options in their area that run on their schedule.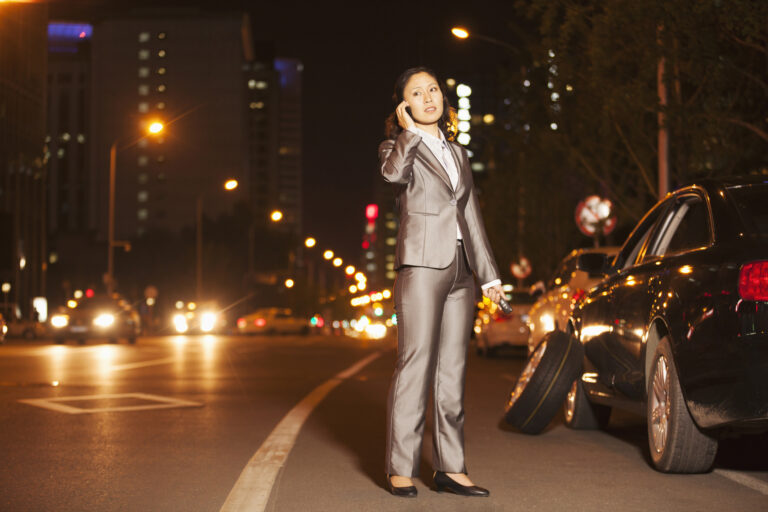 Owning a private vehicle can be a significant expense for some workers.  Fuel prices, insurance, general maintenance, and the overall high price of new and used cars make driving to work an increasingly expensive option. Some employees may not yet have a license, may not want to drive, or are unable to drive themselves.
In many cases driving to a job may be the only option for a worker when no public transit or carpool alternatives are available. Employers can have a harder time finding workers and filling vacancies if their only commuting option is driving their own car.
Vanpooling offers a flexible alternative for employees that don't want to drive a car to work. Employers can offer transportation benefits, work with local TMAs, and build their own vanpool fleet to provide flexible employee transportation while reducing private vehicle ownership and single occupancy trips.
Vanpool routes can be added and scaled up when new employees join the organization. Employers have peace of mind knowing that their employees can safely and easily get to work everyday without the added expense and complication of driving. Employers can tap into a larger employment base that includes non-drivers and employees that may not want to drive themselves to work everyday.
Not-9-to-5 - Off Peak Commuting
Many non-office jobs have working schedules that fall outside of the typical 9 to 5 commuting window. While traffic may decrease during off-peak hours so too do alternative transportation options.
Buses, subways, and other forms of mass-transit reduce schedules and headways outside of peak commuting hours.  In some cases a transportation network may completely shut down late in the evening and resume service mid-morning leaving some workers without an option to or from work if they're on a third shift, 12 hour day, or just working late.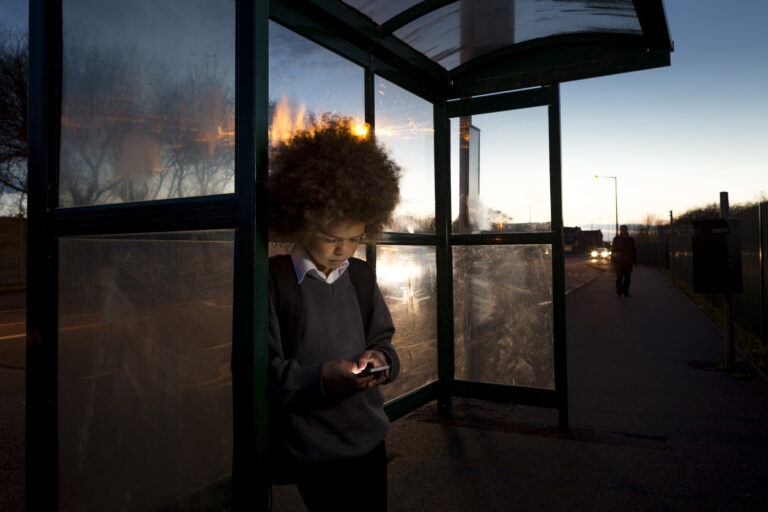 Safety can also become a concern for off-peak commuters. Longer headways can increase wait times between connections leaving commuters alone at transit stops. Fewer fellow commuters and reduced police presence during later hours can add to safety concerns.
Vanpooling can provide a safe customized commute to workers regardless of when they're getting to work and returning home. Vanpools can provide a one-seat ride so commuters don't have to wait for connections and other transit delays.
Vanpool routes can be configured for workers on the same shifts so that everyone can commute safely together. Workers don't have to rely on off-peak transit availability or worry about driving themselves home late at night after a working a long day.
Transportation as a Benefit
Employers have a ton of options when offering additional benefits to their employees. Time off, flexible scheduling, self-improvement budgets, and more can entice employees to join your organization.
Vanpooling and transportation benefits can also be an effective part of your incentive package. Vanpooling provides flexible safe employee transportation without the additional investment in a private car.
Employees typically spend about an hour a day commuting to and from work. Vanpooling can give this time back to your employees since they don't have to worry about driving, waiting for a bus or train, or connecting between different modes of transit. Vanpooling typically costs less since multiple riders share the same commute which reduces fuel costs.
Vanpooling can also significantly cut down on carbon emissions by reducing single occupancy vehicle trips and switching to electric vehicles. This helps employers and employees reduce their carbon footprint.
Diversity, Equity, and Inclusion in Employee Transportation
Vanpool programs can provide a tangible benefit for your employees in a dignified manner that's equitable and inclusive across a diverse workforce.
Vanpools can boost equity for employees by giving them an accessible option to get to work.  Reliable transportation can be a significant barrier when entering the workforce and on-going career progression. Vanpooling can be cost-competitive to other modes of transportation especially when riders are eligible for transportation benefits.
Vanpool routes are customized to fit the needs of their riders. Vanpools aren't limited to fixed schedules or infrastructure and can operate across municipalities, regions, and state lines. People with access to transportation have access to employment.
While vanpooling and employee transportation are only a small part of an organizations equity, diversity, and inclusion goals they can still help employers staff their organization with a diverse workforce.
Considering Vanpools for Your Company
Starting or expanding a vanpooling program at your company can provide a variety of benefits including employee retention, cost savings, safety, and environmental protection.
More Access to a Better Workforce
Vanpooling means your employees don't need to worry about how they get to work – they just need to hop on the van and ride
Flexible Scheduling for All Employees
Vanpool routes and schedules can be built around your employees' needs – no need to worry about driving late at night or waiting for the next bus
Less Time Spend Commuting
Vanpool riders don't need to stress about traffic, detours, or transferring between modes – they just need to hop on and enjoy the ride to work

Get in touch with the MagicBus team today to learn more about vanpooling and the MagicBus platform.  Our tools make it easy to get your program started by crowdsourcing routes from your employees. The rider-friendly MagicBus app makes it easy for riders to suggest a new route and easily book a seat once your vans are running.
We can help manage your vanpool program and connect with transportation management associations in your region to get benefit information, find vans, and enroll in regional, state, and federal transportation programs. You may be able to offer vanpool transportation to your employees for little to no cost while also reducing payroll taxes.