Companies and employers are continuing to adjust to hybrid work schedules, remote workers, and getting back to the office.  Returning to the office includes dealing with well-known commuting problems including traffic, parking, and employee access to transit. There are also new challenges in managing worker safety, flexible schedules, and coordinating employees in different locations.
Challenges of Flexible Scheduling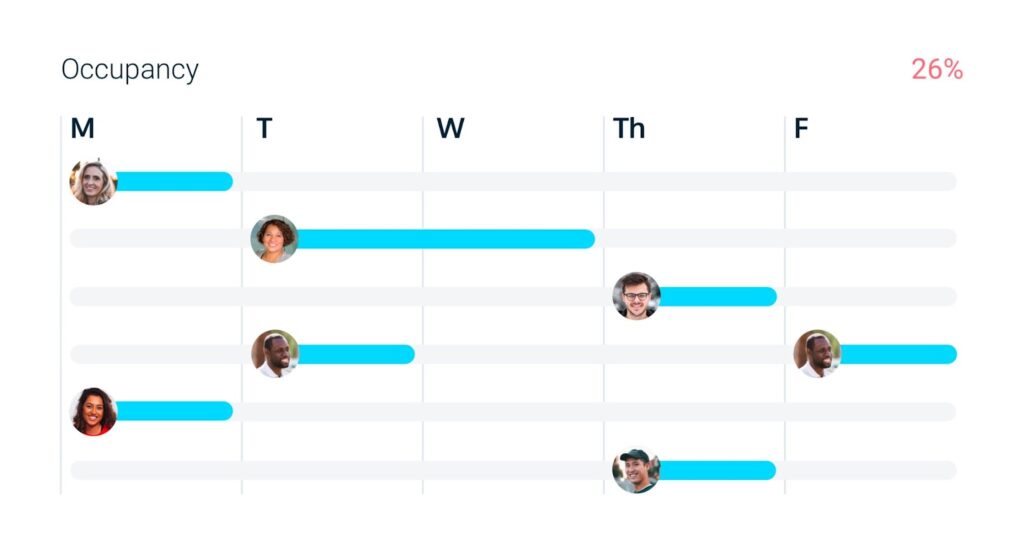 Vanpool occupancy can drop when riders convert from a 9-5 Monday-Friday schedule to hybrid work

Many employers are embracing hybrid schedules or flexible schedules where employees split their time between the office and remote work.  Hybrid schedules can vary from employer to employer depending on the type of work being done and the office or location.
Some employers are offering flexible or hybrid schedules that allow employees to work together for several days during the week in the office and work the rest from home.  Others are grouping employees and staggering their on-site days to minimize exposure or overlap.
Employees can still face familiar commuting challenges even when working on a hybrid schedule.  Traffic, fuel costs, and parking limitations continue to impact automobile commuters.  Mass transit commuters may have fewer options or limited access to transit networks to begin with.
Vanpooling can offer flexible commuting options for employees working on a flexible or hybrid schedule.  Vanpool routes and schedules can be customized to serve a wide-range of commuters working on different schedules and in different locations.
Vanpooling for Hybrid Schedules
Ridership minimums and route discovery are two of the biggest issues organizations can face when considering vanpooling for workers with hybrid schedules.
Vanpool routes are typically planned to serve between 5 to 10 riders to meet minimum ridership requirements.  Many state and federal programs will offer commuter credits and other incentives when commuters use vanpools but only if those vanpool routes and vehicles are carrying enough riders every day.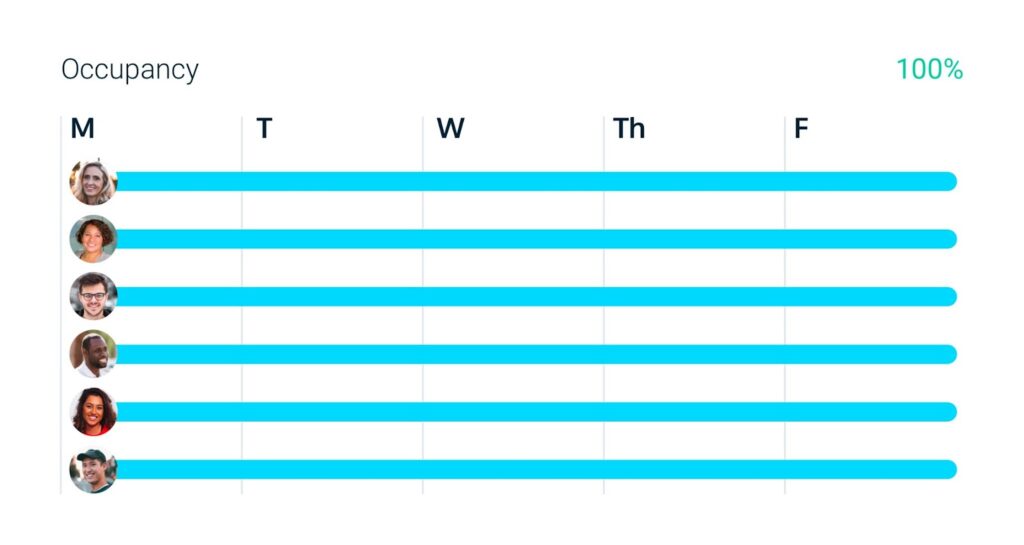 Vanpools can be easier to schedule when all employees are working every day and showing up at the same time
If riders aren't riding every day of the week due to flexible or hybrid scheduling it may be difficult to meet those ridership minimums.  Route planning and scheduling can become especially challenging when rider's schedules and locations vary greatly.
The MagicBus platform can help organizations plan and manage their vanpool routes to fit flexible scheduling while meeting minimum ridership numbers.
Full Time, Part Time, and One Time Booking
The MagicBus platform allows riders to book seats based on their schedule. Riders can book a one-time seat as needed to get started with vanpooling and try out a route.  Riders can also join as part time or full time members to reserve their seat on a monthly basis.
Organizations can keep ridership high by mixing full time and part time riders and allowing one-time booking to fill any remaining seats.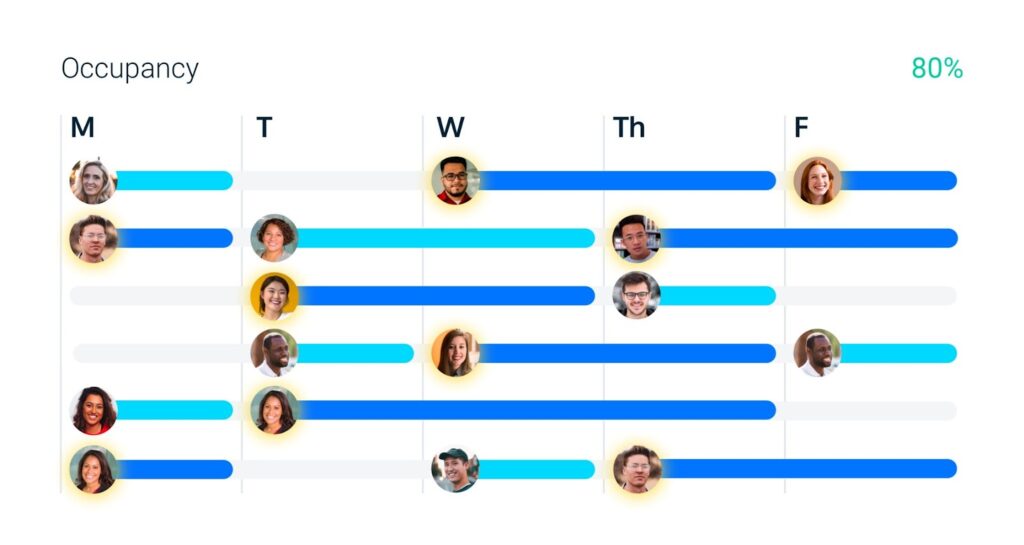 Occupancy remains high and more hybrid workers can get to the office with flexible schedules

The
MagicBus Vanpooling App
lets riders book vanpools based on their commuting preference.  They can easily find routes near their home and work and book a seat up to two weeks in advance.  If riders like their route they can join as a part time or full time rider to save their seat.
MagicBus also makes it easy to keep track of who is riding for the week and open up any extra seats for additional one-time booking.
Finding and Adding New Routes
Organizations can adapt existing routes to flexible scheduling or launch new routes tailored to match each rider's schedule.
The MagicBus Rider App allows employees to enter their preferred pick up and destination as well as arrival times and commuting days.  Organizations can plan their vanpool routes around their rider's needs including their hybrid work schedule.
Return to Office Planning
Organizations can take the following steps when they're getting ready to return to the office.
Schedule a demo to learn more about the MagicBus platform and how you can provide vanpool transportation to your employees that fits their schedule.